Karaoke DVD Burner
Compile and burn compilation DVD discs from CD+G disc song tracks, MP3+G files, AVI video files, or any combination of these. The DVD will play in a standard DVD player.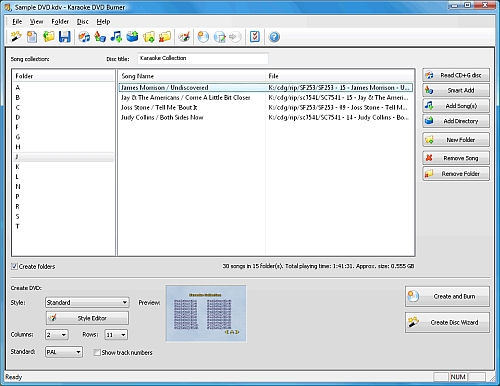 Features:
Use YouTube karaoke videos.
Rip song tracks from CD+G discs..
Use MP3+G files downloaded fron the internet.
Use virtually any DVD burner..
Organize the songs with multi level menus.
Customize the DVD discs.
Works with Windows XP, Vista, 7, 8, and 10