KJams Pro Karaoke Software For Mac
KJams Pro is ideal for performing professional quality karaoke shows in your home, at bars and pubs, or any location.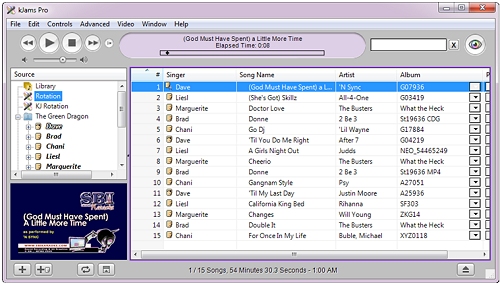 Includes everything from KJams Lite.
Export to any QuickTime format.
Multiple individual singers, each with playlists for Tonight, Favorites, History.
Save singer's pitch, tempo, and ratings individually.
Manage multiple venues of singers.
Manage rotation (smart playlist) of singers.
Second video window.
Built-in web server lets singers find songs and manage lists.
Native iOS app for access to web server.
System Requirements
Mac OS X 10.4 or newer.
At least a 2GHz, Dual-Core CPU
6GB RAM
At least 10GB Free Disc Space.

Buy KJams Pro with Burner Pac $130