YouTube Downloader
YouTube Downloader makes downloading of a video really simple. You only need a few mouse clicks to download and convert the video with any of the available codecs (DivX, Xvid, MPEG4, H.264) to any possible format whatsoever (AVI, MP3, MP4, MKV and others).

There are many possible reasons for downloading YouTube videos to the hard drive of your computer. Here just a few examples:
You want to watch video on your karaoke machine (that supports playing video files from an SD card or USB device), or on a mobile phone or on any other device such as iPod, iPad, iPhone, MP3 player, Zune, PlayStation and so on.
You have slow Internet connection, or you prefer to watch HD video, but don't want to wait until video is bufferized.
You want to be sure you favorite video stays available, no one can delete it from your computer neither its author can change it contents.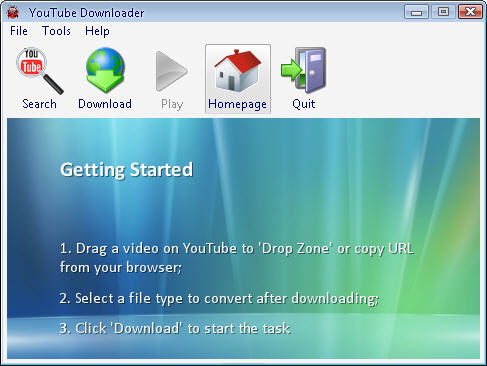 Copyright 2017 Karaoke-Software.net