Power SCDG Ripper
Rip songs from SCDG (Super CDG) discs and save them on your hard drive.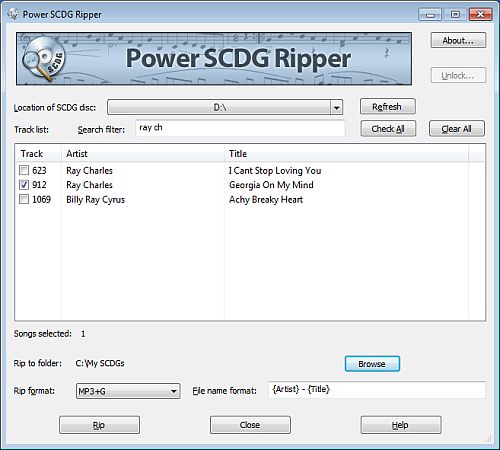 With Power SCDG Ripper it is easy to:
Choose songs from SCDG disc.
Save the on your hard drive in MP3+G, ZIP, or BIN format that most karaoke players can use .
Use automatic naming so each song is named according to your needs.
Use song filter and sorting to quickly find songs.
Works with Windows XP, Vista, 7, 8, and 10